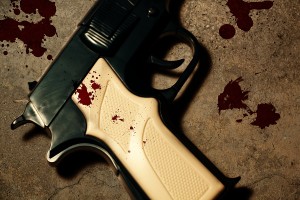 Violent crimes in Virginia carry serious penalties, including up to life in prison.  It is important to consult an experienced Virginia criminal lawyer to discuss the best possible options for your case.
Fairfax criminal lawyer Jean Humbrecht defends a number of violent crimes in Virginia, including assault and battery, domestic assault, malicious wounding, and robbery.
Assault and Battery
Assault and battery in Virginia is a class 1 misdemeanor.  §18.2-57 of the Virginia Code lists the penalties for assault and battery in Virginia.  Assault charges in Virginia can result from an attempted battery or putting someone in fear of a battery.  A battery in Virginia is any unwanted or offensive touching.  Assault and battery charges are generally Class 1 misdemeanors.  For more information on assault and battery charges in Virginia, click here.
Domestic Assault and Battery
Domestic assault charges in Virginia contain the same elements of proof for assault charges.  The difference is that domestic assault charges can be brought against anyone who commits an assault against a household or family member.  A "family or household member" for purposes of Virginia's domestic assault charge is defines in Va. Code §16.1-228.
Domestic Assault is charged as a misdemeanor under §18.2-57.2.
Malicious Wounding
An offender can be charged with malicious wounding in Virginia if he commits an assault with the intent to maim disable disfigure, or kill the other person.  Malicious wounding in Virginia is punished with 5-20 years in prison and/or a fine up to $100,000.  Va. Code §18.2-51 makes Virginia malicious wounding charges Class 3 Felonies.
Robbery
Robbery is a very serious charge in Virginia.  Robbery in Virginia (Va. Code §18.2-58) is the taking of property from another person by violence or intimidation.  Robbery charges in Virginia are punished with 5 years to life in prison.  The use of a firearm in the commission of a felony is a separate felony offense and any prison sentence must run consecutive to any sentence for a robbery conviction.
Click here for more information on robbery charges in Virginia.
Contact your Fairfax criminal lawyer today to handle your violent crime charge in Virginia.